* Kuvia: kotini ja lapseni ja dx-aiheisia matkakuvia Lapista

* My home, my children and pictures from DXpedition locations in the Finnish Arctic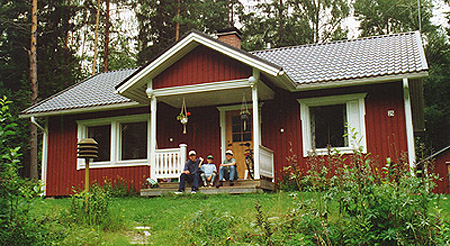 My home is in Kangasala (20 km East from Tampere, 61.24N, 24.00E) near Lake Roine in Southern Finland. This photo was taken in summer 2000. My three children Seppo, Onni and Jukka are there, too.
Here is the same building in July 2001. A new 12 meter VHF-FM antenna was erected at the Western end of the house.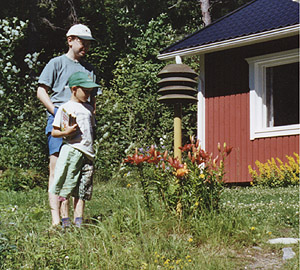 This photo shows Jukka and Onni in summer 1999.


Here is my youngest son Onni, 5 years in 1997...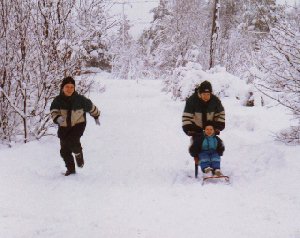 ... and here is the whole gang, Jukka, Seppo and Onni at Lake Lankojärvi in November 1996...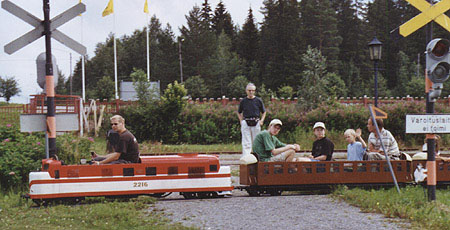 ... and here are all boys in summer 2000 at Haapamäki railroad amusement park.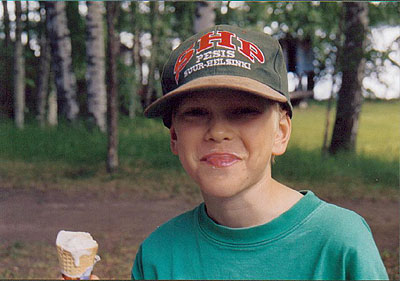 This is my son Onni, 9 years, in summer 2002.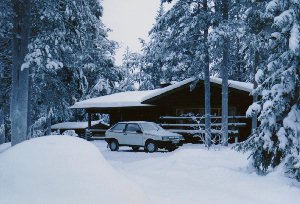 Several times I have been listening in Posio, close to the Arctic circle in South-Eastern Lapland.
Two reindeers in Posio.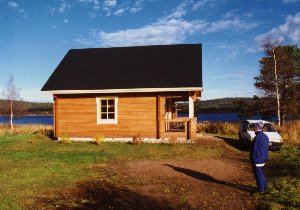 During the years 1996-97 I was working in Tornio, Lapland. During weekends I listened several times at Tuomo Waara's QTH at Lake Lankojärvi in Western Lapland, some 20 km North of the Arctic Circle.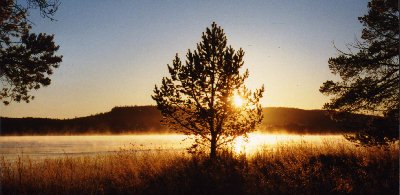 Lake Lankojärvi at 7 o'clock in the morning sometimes in October 1996 when the lake was frozen for the first time that winter.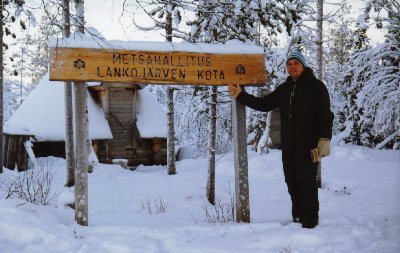 Here is Tuomo Waara, OH9JML in January 1997. The temperature was about -30 degrees (Celsius) when this photo was taken.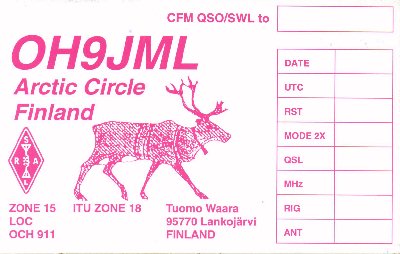 ---